Looking to take a dip in Japan's capital city? There are more spas in Tokyo than you can count, and while they're all fantastic options, some lack the natural qualities that make hot springs the best way to relax.
Here are the 8 best onsen in and around Tokyo:
Each option offers some unique blend of traditional charm, modern amenities, and rejuvenation. Prepare to unwind, recharge, and embark on a blissful onsen journey in or very near the capital.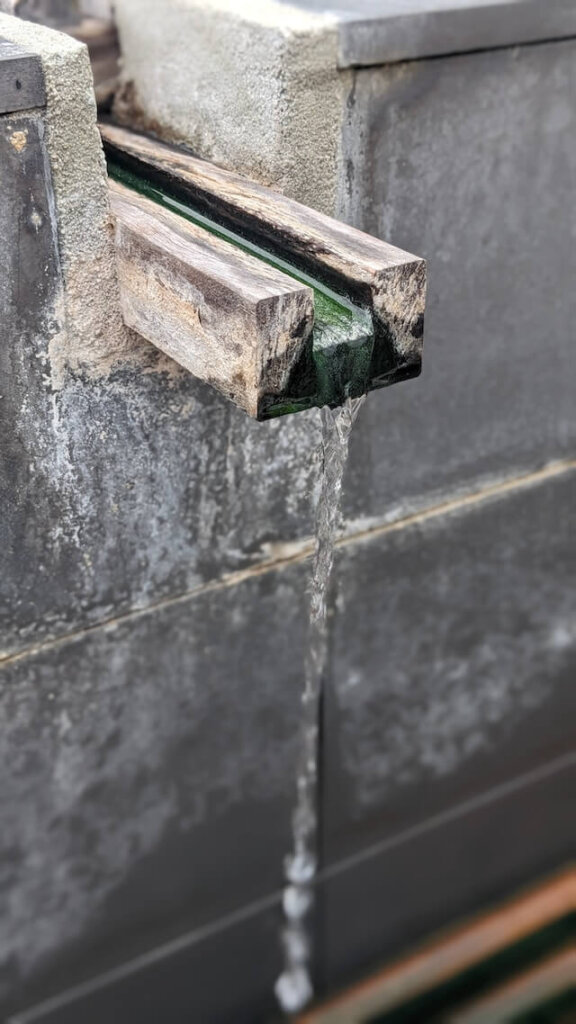 Location: Gunma Prefecture
To get the good stuff, sometimes you gotta take a little trip. Located just a couple of hours from Tokyo, Takaragawa Onsen offers just that in the more rural and mountainous Gunma Prefecture. What sets it apart is its picturesque outdoor baths along the rushing Tone River.
A trip to this nearby prefecture means serene nature packed with beautiful mountains and soothing hot springs. Very different from the hustle and bustle of Tokyo.
If you take a trip to Takaragawa Onsen, go through the list of ryokan (traditional Japanese inn) and book yourself a traditional onsen stay.
Location: Nerima Ward, Tokyo
Looking for something a little closer to home base? Niwa no Yu could be the best choice available.
This not-so-hidden oasis in the heart of Tokyo is conveniently located in Nerima next to the old Toshimaen theme park grounds. The hot spring boasts indoor and outdoor baths, Finnish saunas, and a relaxation area among several spa services.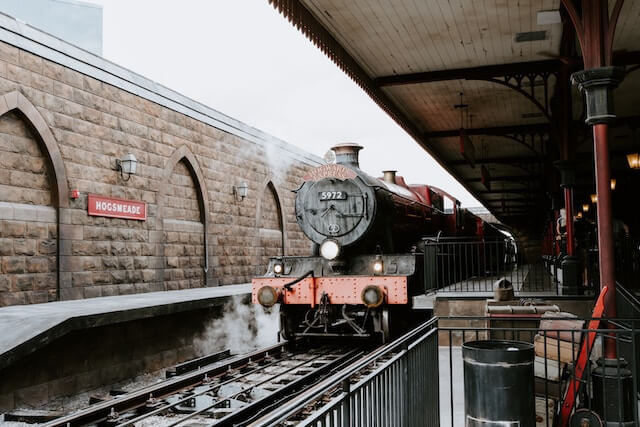 Step into the peaceful atmosphere of the Japanese garden-inspired interior and soak away your worries in the therapeutic waters. Oh, and consider using this as your final stop of the day after wandering around the nearby Warner Brothers Harry Potter Studio Tour.
Location: Hakone, Kanagawa Prefecture
Stepping away from Tokyo once more – but not too far! – there's one of the most famous onsen locations in all of Japan in Hakone. At least it's one of the most famous among tourists because of its combination of high quality facilities and proximity to the capital.
Don't let the idea of tourists scare you away, though. A trip to Hakone means being surrounded by breathtaking landscapes and staying at some of the best ryokans in Japan with both indoor and outdoor bathing options.
And if you'd rather not stay the night, you can always pop in for a day trip from Tokyo or hit Hakone Yuryo on your way to Kyoto. There's plenty to do in the area from boat rides to day hikes.
Location: Shinjuku Ward, Toyko
If you're heading to Tokyo, there's a good chance you'll end up in Shinjuku at some point. And if you do, you'll have a fantastic Tokyo onsen at your fingertips.
Thermae-Yu features a variety of baths, ranging from traditional to themed and medicinal. There's even a unique moisturizing choral bath that you won't find almost anywhere else.
While there, you can also take advantage of the different traditional saunas or lie down in a stone sauna (ganbanyoku) for an additional ¥850 fee. When it's all said and done, you can cool down in one of Golden Gai's many bars with a beer or cocktail.
Location: Urayasu, Chiba Prefecture
Not to be confused with the Odaiba Oedo-Onsen that closed down in 2021, the Urayasu Mangekyo location offers a similar vibe. This onsen resort replicates the vibrant atmosphere of the Edo period, featuring hot spring baths, foot baths, and various entertainment options.
You can either stay at the hotel or you can pick up a day pass to access the baths. Either way, you'll have your pick of 38 (that's right, 38) different baths, some indoors, some outdoors, some with a classic wooden bath house feel, others set up in a rock garden that can feel a bit like you're in the mountains.
And if the Tokyo area onsen theme park wasn't enough for you, there's another theme park nearby. A short car ride away is Tokyo Disneyland and DisneySea, so if you're still itching for more theme park action, head on down!
Location: Hakone, Kanagawa Prefecture
If you haven't had enough of onsen theme parks, then head on down to Yunessun in Japan's onsen capital of Hakone. Tickets start at ¥1,500 for the onsen area, but if you pay ¥3,500 you also gain access to the water park with different swimming pools, water slides, and themed baths.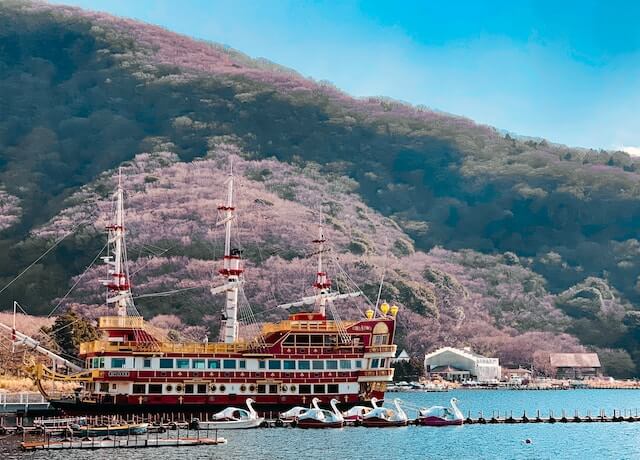 Looking to hop into a red wine-themed pool? They've got you covered. Want to feel like you're soaking in coffee? They have that too. There's a whole list of other attractions to choose from too:
Swimming pools with a current
Dr. Fish foot baths
Cave baths
Outdoor camping options
Yunessun combines relaxation with entertainment for an unforgettable onsen adventure.
Location: Toshima ward, Tokyo
Sakura Onsen is a popular destination whether you're looking for the basic layout of indoor and outdoor baths, more intimate overnight stays with private baths, or even full-day spa pampering.
The building sources its mineral-rich hot spring water from deep underground, making it something of a modern miracle. The surrounding gardens also add to the serene atmosphere, making it a perfect hideaway from the city's hustle and bustle.
Oh, and if you're a fan of drama, you can put the cherry on top of your day by visiting the Tokyo Metropolitan theater.
Location: Machida, Tokyo
Located on the western edge of the Tokyo metropolitan area, Manyo-no-Yu is a towering complex that offers just about every relaxation service you could want. You can stay the night, go for a day trip, order fantastic Japanese food, and, of course, slip into all-natural onsen baths right in Tokyo.
Manyo-no-Yu is a great option for those looking for a break from the hustle and bustle of a typical Tokyo stay. You can plop it into the middle of a week in the capital or bookend your trip with a relaxing stopover.
Look forward to the following if you decide to head to Manyo-no-Yu:
Terrace baths
Indoor baths and saunas
An array of wellness services like lymph massage and aromatherapy
Rock saunas
Conclusion
If you're looking for an onsen in Tokyo or nearby, there are plenty of options for overnight stays or day trips. Take your pick from traditional ryokan villages or onsen theme parks with wine baths. Tokyo has it all.
Choose the stop that works best with your itinerary and soon your troubles will be sliding off your back just like the mineral-rich hot spring water.