Ahh Kyoto, a city jam packed with history and culture. It's a must-visit for anyone wanting to take in Japan's traditional side. And what better way to have your cake and eat it too than by visiting a bath house after trekking through bamboo forests and orange torii gates?
With that in mind, here are 7 spas in Kyoto to fit into your next trip:
From traditional to modern extravagance, this list should include at least one spa in Kyoto that can fit seamlessly into your next visit. And if your Kyoto visit is too jam-packed, you can always make your way to one of Tokyo's spas instead.
1. Arashiyama Onsen
Location: Arashiyama, western Kyoto
Price: ¥1,100 bath entrance fee (1,300 on holidays)
Nestled in the picturesque Arashiyama region, Arashiyama Onsen offers the unique opportunity to soak up (pun intended) a rural Japanese environment without straying too far from Kyoto.
There are several open-air hot spring baths at your disposal with breathtaking views of the surrounding lush greenery, cherry blossoms in spring, and colorful foliage in autumn. It's the perfect spot for unwinding and immersing in nature's beauty. It also happens to be one of the best natural hot springs in Kyoto.
And while Arahiyama has relaxing baths, what makes it a true Kyoto spa is the remaining facilities which include:
Relaxation rooms for lounging and reading
Massage services for an additional charge
Sauna
Consider combining a visit to this onsen with other Arashiyama-area activities like the famous bamboo forest.
2. Hyatt Riraku Spa
Location: Higashiyama-ku, east Kyoto
Price: Various packages starting with ¥10,000 for a cypress spa fee
On the opposite side of Kyoto is the Hyatt hotel, complete with the famous Riraku Spa. The name is a play on the Japanese pronunciation of the word 'relax,' and they go the extra mile to make that a reality.
This tranquil oasis combines traditional Japanese aesthetics with modern luxury. And while there's no doubt that it's a pricey option, Riraku Spa is completely worth it if you have the extra cash to splash.
The eastern Kyoto spa is designed with minimalist interiors, incorporating natural elements such as wood, stone, and bamboo to create a serene ambiance. It also has some pretty neat options that you won't find elsewhere:
Consider combining a visit to this luxury spa with other Higashiyama-area activities like Kiyomizudera.
3. Tenzan Onsen
Location: Ukyo ward, West of Kyoto
Price: ¥1,080 bath entrance fee
Tenzan-no-yu is a traditional Japanese onsen on the western outskirts of the city of Kyoto. It offers an authentic bathing experience in a historic setting, with true onsen water piped in from 1,200 meters underground.
The spa is known for its healing waters, with large indoor and outdoor hot spring baths and steam saunas. You can also enjoy other spa treatments like fish foot therapy and various massages. Here are a few of the options on their massage menu:
Body scrub
Face
Body
Thai
Oil
Aromatherapy
If you decide to make the trek out to this area, consider checking out spots like Togetsu Bridge along the way.
4. Nizaemon Onsen
Location: Nishikyo ward, west-Kyoto
Price: ¥750 bath entrance fee (900 on holidays), ¥8-900 for rock sauna access
If you haven't tried stone saunas before, or ganbanyoku (岩盤浴), there's never been a better time to change that. It's a practice that may have originated in Japan involving lying down on heated stone slabs while wearing sweats. You can literally feel the tension start to melt away.
The type of stone that these saunas use release infrared waves when heated that supposedly lead to an immune system boost and anti-ageing effects. Nizaemon Onsen has three different types:
Elvan
Black silica
Lava stone
This Kyoto spa isn't all about sweating on rocks, though. It also has several gorgeous outdoor baths and a variety of other services. Here are the basic categories on the massage menu (all for additional charges):
Facial massages
Oil massages
Foot massages
Body scrub treatment
Consider combining a visit to this onsen with other Nishikyo-area activities like Arashiyama monkey park.
5. Hotel Monterey
Location: Nakagyo ward, central-Kyoto
Price: ¥2,500 bath entrance fee for visitors, ¥1,770 for hotel guests
Located in central Kyoto a few train stops from Kyoto station, Hotel Monterey stands as one of Kyoto's best accommodations. It also happens to have top-notch spa facilities, and if you're looking for relaxation with a view, this is it.
The Monterey's baths are located on the 13th floor, overlooking central Kyoto. Guests of the hotel get perks like access to morning bathing hours (7-9 AM), a stone sauna room for women only, and overall reduced fees. But there's plenty for visitors to enjoy, too:
Various massage courses for additional fees
Mist sauna for women
Dry sauna for men
Luxury baths
This spot is fairly central and you can combine a visit here with just about anything in central Kyoto. Nishiki market is one great option. And if you can't make it to the Kyoto location, there's a Monterey spa in Osaka too.
6. Goko-yu
Location: Shimogyo-ku, central Kyoto
Price: ¥490 bath entrance fee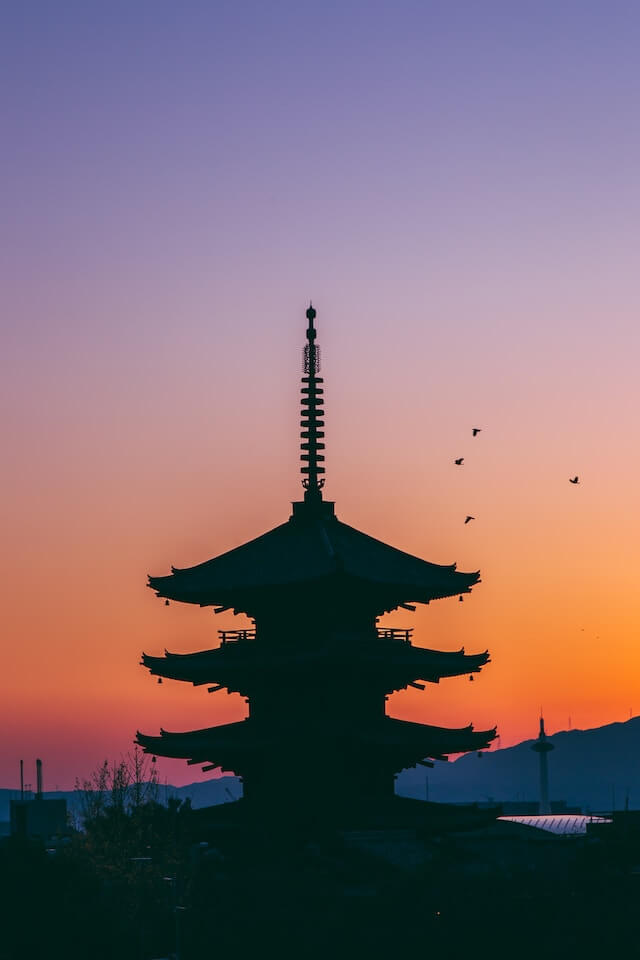 In the heart of Kyoto, not far from the main train station, is Goko-yu. It's a throwback to times when public baths were more of a staple in cities and people from the neighborhood might walk down for an evening soak.
But it's not just a relic of the past. Goko-yu is one of Kyoto's best spas, not only for its location, but also for its services.
On the second floor there are several different saunas, one of which is a rock sauna available to women for a separate ¥800 fee (sorry boys).
And on the first floor, you'll find a wide range of different baths:
Super-hot
Medicinal
Electric
Mineral
Milky
This one is in an even more convenient location than the Hotel Monterey. It might make the perfect end to any day in Kyoto.
7. Fushimi Chikara Onsen
Location: Fushimi ward, central-Kyoto
Price: ¥750 bath entrance fee (850 on weekends)
The final Kyoto spa on this list is Fushimi Chikara Onsen. And while it may be slightly further out there than some other options on this list, it makes up with dazzling baths. It also happens to double as a tattoo-friendly onsen, if only barely.
According to the English website, the onsen allows people to enter the baths with tattoos only if they're small enough to be covered by a single 13 cm x 19 cm patch that can be purchased at the front desk for ¥500. If you break those barriers, you're out, unfortunately.
But if you're able to make it into the baths, there are a wide range of relaxation options available:
Bath that gets changed each day (herb-infused)
Milky bath with various minerals (carbonated?)
Beautiful outdoor baths
Laying-down Jaccuzi
Dry, salt, and mist saunas
Rock sauna for women
¥1,800 massages
There aren't many tourist destinations in the exact area surrounding Fushimi Chikara Onsen. However, Fushimi Inari Taisha isn't too far away and it's only a short train ride south of Kyoto station anyway.
Conclusion
Kyoto's spas offer a blissful escape for those seeking relaxation and rejuvenation. And they'll feel even better after a long day of walking from one historic Kyoto sight to another.
From traditional Japanese onsens to modern luxury spas, each of these 7 spas has its own unique characteristics that make them the best in Kyoto. Pamper yourself on your next trip and your body will thank you later.
---
Tenzan Onsen photo by 663highland – Own work, CC BY 2.5, https://commons.wikimedia.org/w/index.php?curid=26117924
Hotel Monterey photo by J o – Photo taken by J o., CC BY-SA 4.0, https://commons.wikimedia.org/w/index.php?curid=50200863