Want to live in a beautiful city jam-packed with rich history? If Tokyo's cost of living and massive population scare you, Kyoto could be just what the doctor ordered. But if you're thinking of making the move, you'll need to get your budget in order.
The cost of living in Kyoto is ¥150-200,000 per month depending on rent costs. That total includes everything from rent, utilities, and other cost of living factors for a single person. It's a bit cheaper than Tokyo and Osaka on average, but more expensive than most other areas in Japan.
In this guide, we'll break down the major factors that contribute to the cost of living in Kyoto.
A Little About Kyoto
Kyoto can refer to two things: the prefecture or the city within the prefecture. Both are located in the Kansai region of Japan.
The city of Kyoto has a population of around 1.5 million people and is known for its temples, gardens, and traditional Japanese architecture. It's also home to many universities and research institutions, making it a hub for education and research.
This article will focus on the main city of Kyoto and won't go too far out into the rural parts of the prefecture. Within the city there are 11 distinct wards. The five most densely populated wards, in order, are:
Nakagyo
Shimogyo
Kamigyo
Minami
Higashiyama
Average Rent in Kyoto
The biggest monthly cost regardless of where you live in Japan is housing, and Kyoto is no different. It's not quite as pricey as Tokyo, but it'll also cost a bit more than rural settings like Okinawa.
The average monthly rent for a one-bedroom apartment in Kyoto's central wards is around ¥55,000, while a two-bedroom apartment is close to ¥83,000. Keep in mind that this is an average. Monthly rent varies based on location, size, and the quality of the apartment.
Here's a rough idea of what the renting landscape of Kyoto looks like for one-bedroom apartments with either a kitchen or a kitchen/dining room combo:
| | |
| --- | --- |
| Ward | Average Rent (¥) |
| Nakagyo | 54,900 |
| Shimogyo | 58,700 |
| Kamigyo | 49,400 |
| Minami | 60,500 |
| Higashiyama | 50,800 |
Kyoto's most expensive wards are much more affordable than Tokyo's
Childcare Costs in Kyoto
If you're bringing kids with you, you'll also need to consider the cost of childcare. In Kyoto, this will likely be at least ¥30,000 per month, but it can be much more depending on the age of your child and the type of daycare facility you choose.
Private schools and international schools in Kyoto can be quite expensive, with annual tuition fees for elementaries being ¥1,666,949 on average. This is 4.7 times more than public elementary schools at ¥352,566.
The government subsidizes monthly nursing school and kindergarten fees, but your monthly bill is unlikely to drop below ¥20-30,000 per month unless you're enrolled in a low-income program.
Owning a Car in Kyoto
Making your way around Kyoto is easy without a car. The public transportation system is reliable, cheap, and it'll take you anywhere you want to go in the city.
But if you're dead-set on owning a car, there are a few recurring costs to consider:
Car inspection fees (every 2-3 years depending on the age of the car). These can be as little as ¥50,000, but they can also be much more depending on repair costs.
Insurance fees of at least ¥50,000 per year. More depending on engine size and driving history.
Yearly registration fees of roughly ¥20,000.
Gas. It's quite expensive in Japan at about ¥160 per liter.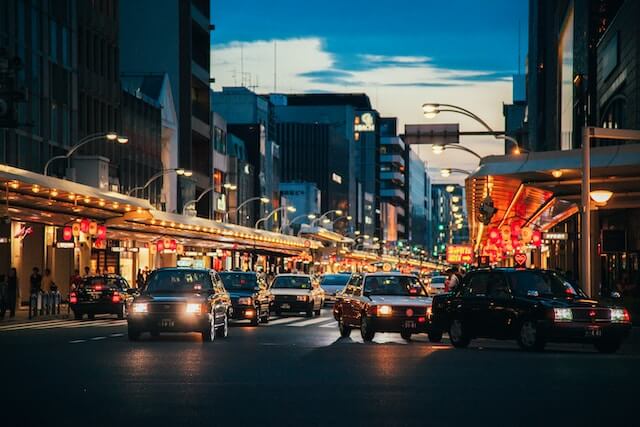 As with Tokyo, you'll also need to make sure that your apartment includes a parking spot. In many cases, you'll need to pay for it as an extra fee.
If that sounds steep but you still want an engine, consider a moped or scooter!
Other Cost of Living Factors
So far, this article has talked about childcare, housing, and part of the transportation discussion. But there are five other cost of living factors to consider that are similar no matter where you live in Japan.
In a previous post on Japan's monthly cost of living, we covered these factors in more detail. Here's a rough breakdown:
Food. Expect groceries to cost about ¥60,000 per month if you cook most nights, cheap meals to be ¥700-1,200, and mid-range restaurants to be ¥4-5,000.
Public transportation. If you're like most Kyoto residences and you stay away from owning a car, you'll pay around ¥300 for single-ride train or bus tickets.
Utilities. This can vary, but in most cases you'll be paying gas, electricity, water, internet, and phone bills. Altogether, you can expect a bill of roughly ¥30,000.
Healthcare. Employer co-pay health insurance is 9.15% or your monthly income. If you need to visit a hospital, this covers 70% of the bill.
Clothing. Highly flexible. You can get second hand outfits for pennies, Uniqlo outfits for ¥5,000, or you can buy designer t-shirts that'll cost ¥30,000.
Adding it All Up
When you put all of these expenses in the ol' calculator, the cost of living in Kyoto can start to look quite high. But the good news is that there's plenty of wiggle room.
The average monthly cost of living for a single person is around ¥150,000 to ¥200,000 (depending on rent costs), while a family of four can expect to spend closer to ¥400,000 per month.
Rent is the biggest factor that can bring that number up or down, but it's also important to think about your lifestyle. Are you a homebody? A partier? Do you like to eat out most nights?
There are ways to make living in Kyoto more affordable, but it takes sacrifice, as with any other city.
Is it Cheaper to Live in Tokyo or Kyoto?
Compared to Tokyo, Kyoto is generally considered to be a cheaper place to live. The cost of housing, in particular, tends to be more affordable in Kyoto. Transportation expenses also tend to be slightly less in Tokyo as the city is smaller and commuting to work is a bit easier.
Is Kyoto Expensive to Live in?
Kyoto is certainly not a cheap place to live, but it is considered to be more affordable than some other major cities in Japan, such as Tokyo and Osaka. However, the cost of living in Kyoto can still be higher than in many other cities around the world.
What is a Good Salary in Kyoto?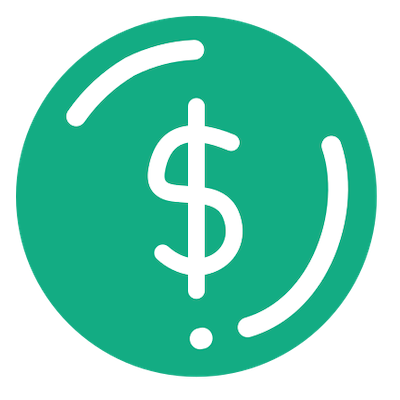 A good salary in Kyoto should be based on your personal lifestyle and expenses. According to data from Numbeo, the average monthly salary in Kyoto is around ¥270,000. For a young person with fewer responsibilities, this is a livable salary.
However, if you're looking to protect your future, you'll want to work towards a job that pays more than ¥300,000 per month and offers a path upward.
Is Kyoto a Good Place to Live?
Kyoto is widely considered to be a great place to live. It's a beautiful city with a rich history and culture, and there's always something to do and see whether it's spas or temples. The city is also known for its high quality of life, with low crime rates and excellent healthcare and education systems.
If you're a foreigner that craves the occasional taste of western culture, Kyoto can also be great because there are many expats in the area. On top of that, locals speak more English than in most parts of Japan.
Conclusion
The cost of living in Kyoto can be high, but it's generally more affordable than other major cities in Japan. When considering a move to Kyoto, think about where you plan to rent, transportation, and the other more standard expenses like food and utilities.
The city offers a vibrant environment with new experiences around every corner and is a fantastic place to live.