Tokyo is a big place. Like, really big. If we're talking about the prefecture, it's split up into 26 cities, 1 district, 4 sub-prefectures, and 23 special wards with nearly 14 million people living there. And as with other countries, big cities mean a bigger cost of living.
Calculating the average cost of living for Tokyo is difficult because of its size, but the minimum monthly amount is roughly ¥190,000, or $1,450 USD. This includes average 1-bedroom rent across Tokyo's 23 wards of ¥81,000 ($620 USD) and more individual factors like food costs and transportation.
From the most famous zones like Shinjuku to the lesser known residential neighborhoods, this article will give you a good idea of the average cost of living in Tokyo.
If you're looking for something a little more affordable, maybe have a look at Kyoto's cost of living.
Average Rent in Tokyo
The most important factor in calculating any city's cost of living is rent. In Tokyo, that includes a wide range that swings from affordable to devastating pretty quickly.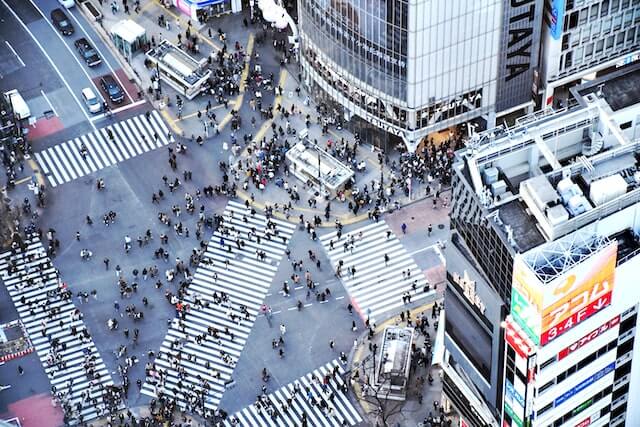 Below is a general look at the rent situation in Tokyo. The numbers on the room type denote the number of bedrooms, R stands for 'single room,' K stands for 'kitchen,' D stands for 'dining room,' and L stands for 'living room.'
A '1R' room is essentially a studio apartment with a small kitchen tucked away. In the other cases, the LDK usually means a larger room with a living room and/or dining room and/or kitchen separate from everything else.
| | | | |
| --- | --- | --- | --- |
| Room Type | Lowest Avg Rent (¥) | Highest Avg Rent (¥) | 23-Ward Avg Rent (¥) |
| 1R | 52,600 | 127,100 | 71,583 |
| 1K/1DK | 59,900 | 128,800 | 81,217 |
| 1LDK/2K/2DK | 69,700 | 248,000 | 120,974 |
| 2LDK/3K/3DK | 97,500 | 468,600 | 181,996 |
| 3LDK/4K/4DK | 122,300 | 866,200 | 266,352 |
| 4LDK + | 159,300 | 1,730,000 | 456,886 |
The four highest average rents are always in the Shibuya, Chuo, Chiyoda, and Minato wards. These areas typically represent a significant bump up from the other wards.
Areas like Katsushika, Adachi, and Nerima consistently have the lowest rents.
How Much is Rent in Tokyo in US Dollars?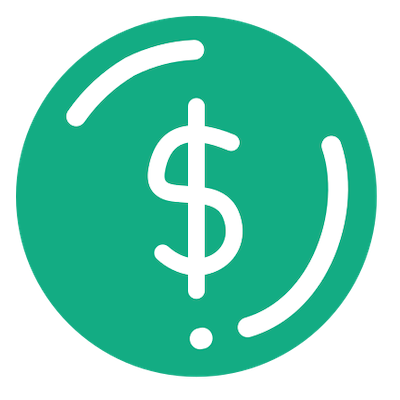 For a 1-bedroom apartment with a separate kitchen, the average rent in Tokyo's 23 wards in US dollars is $620. This is based on March 2023 exchange rates. If you remove the four wards with the highest rent, the average is $560.
If you throw in a separate living room, the average rent in USD is $925.
Childcare Costs in Tokyo
If you're renting a bigger apartment, it's likely because you're taking care of one or two kiddos. And if that's the case, there's a bit of bad news coming.
In recent years, people have been leaving the rural areas of Japan in favor of urban ones like Tokyo. Because of that, the national government has tried to make it more appealing to live in the countryside by making childcare more affordable in those areas.
They've also made things a little easier on families in Tokyo, but it's not much when compared to the countryside. Combine that with more people trying to get into fewer nursery schools and kindergartens in the city, and costs start to rise.
Tokyo Transportation Costs
Aside from rent and childcare, there's one other cost of living factor that sets Tokyo apart from most other places in Japan. That's transportation.
There are obviously many ways to get around, each one eating up more of your budget than the next one. Here are the three most common methods.
Public Transportation Costs in Tokyo
Most people have seen the pictures and videos of packed Tokyo subways during rush hour, and there's a good reason they're so popular. First, they get you where you need to go reliably. Second, they're the best option for those looking to lower the cost of living in Tokyo.
A single subway ride can cost as little as ¥200 for shorter trips. For long-distance rides (longer than 30 minutes) the cost starts to creep up, but won't be much more than ¥1,000. There are also Tokyo-specific train passes that can make things cheaper for frequent rail users.
Moped and Scooter Costs in Tokyo
If you want a little more freedom and don't mind the wind (and often water) in your hair, a scooter might be your next best bet. After the initial purchasing fee, you'll have to pay some or all of the following each year:
Liability insurance (depends on the driver, engine size, and length of contract, but may be under ¥10,000 per year)
Voluntary insurance
Motor vehicle tax (¥2-6,000 depending on engine size)
Weight tax (doesn't apply below 125cc engines and is ¥4,900 for 126-250)
Car inspection (usually every 2 years and may cost more if repairs are needed)
Parking space (depends on your area)
Maintenance and gasoline costs
If you want to parse through some Japanese, you can find more information on motor bikes and scooters here. Altogether, you can expect scooters with engines under 125cc to cost about ¥120,000 per year, or just under $1,000 USD.
Car Costs in Tokyo
The last option is generally only for those on a higher salary. This is because car owners must pay several hefty fees for the pleasure of driving in Tokyo on top of the usual gas and repair bills. This includes:
Once-yearly vehicle taxes (¥25-111,000 per year for personal, regular cars depending on factors like engine type, size, and age of car. ¥5,500-12,900 for cars with engines under 660cc)
Inspection fees every 2-3 years (average of ¥100,000 for regular cars)
Yearly parking fees (as high as ¥40,000 per month)
Yearly insurance (varies depending on several factors)
If you're driving one of the smaller engine keijidosha cars with their yellow license plates, everything gets cheaper compared to the regular-sized cars that you can pick out by their white plates.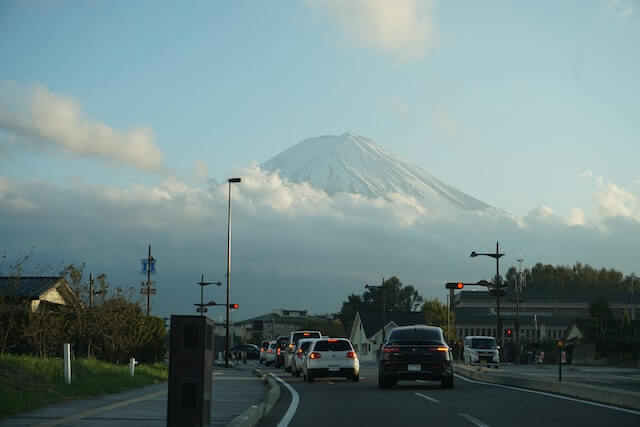 For those not used to living in Japan, the parking fee will also stand out. By law, you need to prove that you have a place to park your car in many big cities in Japan. This means paying for a parking space that may or may not be attached to your apartment. In Tokyo, you can expect fees to be higher than the rest of the country.
Other Cost of Living Factors
Rent, transportation fees, and childcare are the three cost of living factors that stand out for an expensive place like Tokyo, but they're not the only ones to consider.
In a cost of living index you'll typically see healthcare, clothing, food, and energy listed, too. Thankfully, these won't change much compared to most other places in Japan.
There's a more detailed breakdown of these costs in our monthly cost of living piece, but here's the general picture:
Healthcare is 9.15% of your monthly salary
Clothing depends on the person, but you can find new, cheap outfits for as little as ¥4-5,000 or as expensive as you like
Food is about ¥40-50,000 per month if you cook most nights
Energy is about ¥25,000 per month
Adding it All Up
If you remove fluctuating factors like rent, the cost of living for a single person in Tokyo is roughly ¥110,000 per month. This is assuming that you don't own a car, which could bring the monthly cost up by ¥60,000 or more.
Of course, that's without taking spending money or savings into account. To ensure that you're enjoying your time in Japan and protecting yourself for the future, you may want to budget for a little more monthly salary.
How Much Money Do You Need to Live Comfortably in Tokyo?
To live comfortably in Tokyo, a single person will need to make at least ¥400,000 or more each month. This is considered a livable salary for Tokyo which is fine in the short term. But if you want to plan for a comfy long-term life in Japan, you should aim for a salary of ¥5-600,000 per month in the future.
What is the Average Salary in Tokyo?
The average salary for someone in Tokyo is roughly ¥350,000. It's slightly higher than the national average as people living in the capital tend to have access to companies that pay more to compensate for the higher cost of living.
The national average in Japan is a little over ¥300,000.
What is the Average Cost of Living in Japan?
Across Japan, the average cost of living is similar to Tokyo's base of ¥110,000. However, this doesn't bring car ownership or rent into the equation. When these factors are added, the country's average is lower – about ¥30,000 per month lower for rent and ¥15,000 per month lower for car ownership.
Childcare is another factor that's difficult to gauge because of preferences for different types of schools, but Tokyo is generally higher in this area, too.
Conclusion
The average cost of living in Tokyo's 23 wards is much higher than the rest of Japan. However, if you're looking to move there, don't be discouraged.
The full list of places to live includes some very expensive areas and others that are on par with some of the more affordable sections of Japan.
If you're looking to move to the capital on a bit of a budget, consider neighborhoods like Adachi or Edogawa instead of more prominent names like Shibuya. You'll still be living the dream, and your wallet will thank you in the end.