There's no two ways about it. If you go to Japan you're going to have to take a train at some point.
Lucky you! But do you need an actual pass to get on those rails? And, if so, what does the process look like?
Japan's tourist train pass is called the JR Pass. It gives foreign tourists access to all JR (Japan Rail) trains in Japan, which is most of the country's trains outside of some subway and rail systems in cities. You can buy 7, 14, or 21-day passes and can also upgrade it for premium benefits.
Read on to learn more about the mythical JR Pass, and decide whether it's right for your trip.
Does Japan Have Train Passes?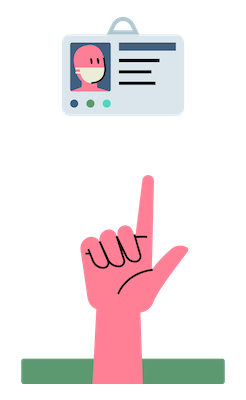 Japan doesn't have train passes in the same way that some other countries do; most people use plastic charge cards or buy paper tickets each time they ride the train. But if you're visiting the country, the JR Pass can help. It's Japan's tourist rail pass, giving access to all JR trains.
The downside with charge cards like Suica is that you have to top them up when they're low. The upside is that you only spend as much as you want. You can also use them at vending machines and some stores.
On the other hand, paying for the JR pass once means that you don't have to worry about it again.
Who Is Eligible for the JR Railway Pass?
The JR Pass was originally intended for tourism, so only non-residents of Japan and non-Japanese citizens can purchase it. It's also cheaper to purchase outside of Japan, so if you're looking to save extra, plan ahead.
How do they verify that you're a non-resident and non-citizen? They check for the temporary visitor stamp in your passport.
During the COVID pandemic residents could buy the rail pass, too. But once the government lifted Japan's travel restrictions the special campaign ended.
How Much Is the Jr Pass in 2023?
There are a few different JR Pass levels, and it costs a little bit more if you upgrade to the green class or purchase your tickets within Japan. Kids under 12 also get a discount. Here's the base cost for each pass length:
7-day pass: ¥29,650 (¥14,820 for kids)
14-day pass: ¥47,250 (¥23,620 for kids)
21-day pass: ¥60,450 (¥30,220 for kids)
These passes allow you to ride on any JR train in Japan. But if you only plan on exploring one specific region in Japan, there are other options.
Other Rail Passes in Japan for Tourists
Are you a skiing or snowboarding fanatic? You might just want to stick to Hokkaido in the winter.
Looking to hit some of the best hot springs and eat black pork? Head to Kyushu.
And if you do end up focusing on one small area in Japan, you can save a bit of money with a region-specific JR Pass. Here are the six JR branches from north to south along with areas serviced. They're all cheaper than a full Japan Rail Pass, but have more restricted areas.
| | |
| --- | --- |
| JR Branch | Areas Serviced |
| JR Hokkaido | All of Hokkaido with a Sapporo-Furano option. |
| JR East | Everything from Mount Fuji to Aomori, including Tokyo. Broken up into 9 different packages with options for Tokyo-only travel. |
| JR Central | Everything from Osaka to Mount Fuji, including Kyoto and Nagoya. 4 Different packages. |
| JR West | Everything from Yamaguchi to Toyama, including Kyoto, Osaka, and Hiroshima. Broken up into 10 different packages |
| JR Shikoku | All of Shikoku. |
| JR Kyushu | All of Kyushu with north and south options. |
If you're doing a specialized trip, consider one of these
How to Get the Pass
There are a few hoops to jump through before you can get your JR Pass. Thankfully, they're all pretty painless.
Well before you leave for your trip, go on the JR Pass website and fill out the application form. You'll need to provide an email address, passport number, and the name on the passport. Up to six people can apply under the same credit card.
After you give 'em what they want and pay, wait for your exchange order to arrive in the mail. Keep it secret! Keep it safe!
Bring your exchange order with you to Japan, and present it and your passport at a JR Pass counter. You can redeem your rail pass at many locations throughout Japan and you can also specify what day your pass should become effective on.
Enjoy ripping around on some cool trains and seeing some of the most exciting areas in Japan.
How to Use Japan's Tourist Train Pass
Train travel in Japan can be a little confusing. There are electronic ticket booths and electronic gates. Then there's navigating your way to find the right platforms, exits, etc.
Tourists using a rail pass in Japan get to bypass some of that. Instead of putting tickets into electronic turnstiles, they simply flash their JR Pass and walk on through to the other side.
For express trains and bullet trains (shinkansen), the process can be slightly different. If you want to reserve seats, you can either set it up online, or you can go to an electronic ticket booth.
For the second option, you'll need to flash the QR code on your train pass and arrange seats on the train you want to ride. There are English language options on these machines that make it a breeze.
Does the Japan Rail Pass Cover the Tokyo Subway?
One of the major downsides to the JR Pass is that it only applies to JR trains. That means that it doesn't cover the Tokyo Metro Subway. So if you're planning on spending most of your time in Tokyo, you can safely assume that you wouldn't get the most out of a JR Pass.
However, Japan's bullet trains cost more than a pretty penny, so if you're planning on taking them, you'll probably get your money's worth with a JR Pass. You can also find day passes for Tokyo's subway system for ¥1,600 per day and ¥800 for kids.
If you want to know more about train ticket prices in Japan and whether a JR Pass would be worth it for you, take a look at my previous post with all the details.
COVID Restrictions for the JR Pass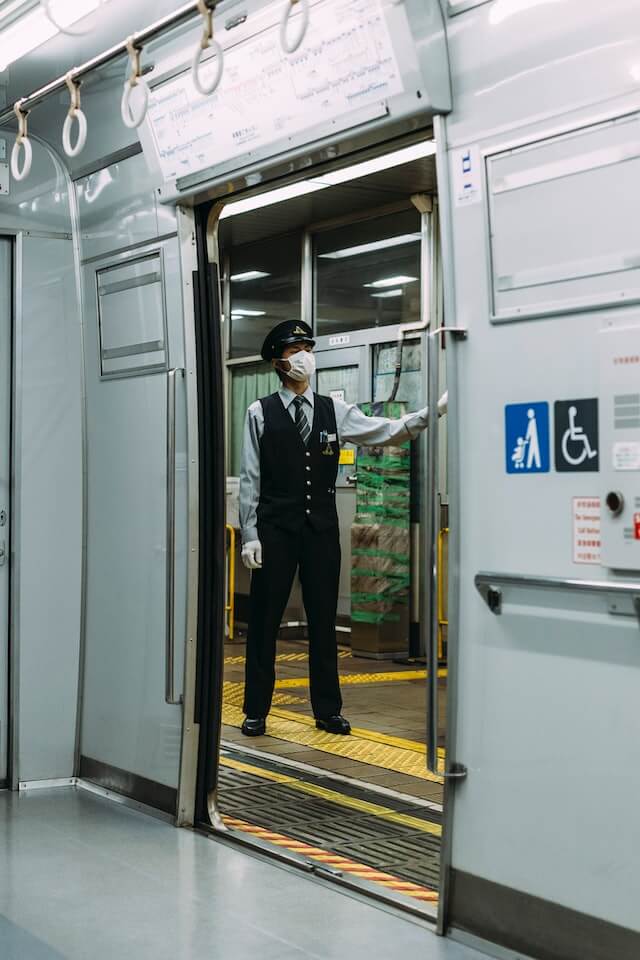 If you're an unvaccinated traveler, worry not! Train travel in Japan for tourists is relatively stress free and constraint free.
In other words, you won't be asked to present a vaccine passport when buying or picking up a JR pass.
However, it's a good idea to familiarize yourself with Japan's rules for visitors that were outlined in a previous article. The main one to come to terms with is mask-wearing while on trains. It's unlikely you'll get booted off a train for having a naked face, but it's still considered good manners.
Conclusion
The JR train pass is a great way for tourists in Japan to prevent the headaches of buying tickets and reserving seats. It's customizable based on time frame and locations serviced and will take you almost everywhere in the country, from places off the beaten path to tourist hubs like Ghibli Park.
So while you're planning your grand Japanese adventure, take a good hard look at how much you'll be moving around. There's a good chance the Japan's rail pass will save you at least a few bucks and plenty of time.